EvoSeedbox is a Seedbox provider that you can find in our comparison and ranking. Even though it is by far not the best provider, it still managed to please us thanks to a good interface, a good connection speed, Plex available and quite a large choice of VPS. Yet, as far as the client support is concerned, our review is really mixed. Indeed, the waiting time to get your answer can sometimes be extremely long.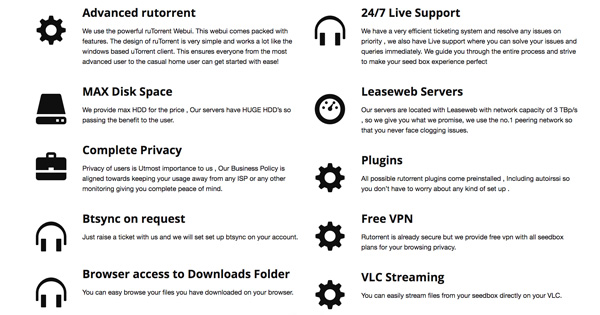 Hours …to days of waiting time
As you can see in our Seedbox reviews, all our providers offer a 24/7 and 365/365 client support. Yet, when you look at it more precisely, you realize that there are huge differences between the different providers. Indeed, some can really boast 24/7 client support whereas others, like EvoSeedBox, are very far away from it.
As a matter of fact, we sometimes had to wait a few days to get our answer for a very simple question. This was very very disappointing as we had been used to way faster answers.
For instance, as you can see in our RapidSeedbox review, the waiting time rarely exceeds 5 to 10 minutes with this provider. If ever you wait more than that, keep in mind that it is exceptional.
With EvoSeedbox, waiting hours seems to be a common thing when you use the ticket system. You can (sometimes) get faster answers if you directly go to the forum chat (via Discordapp).
Indeed, on it, you may find some admins who can answer to your question. If there is no admin, you can sometimes find other clients which can easily answer to your question.
Of course, that won't help at all if you are faced with a technical problem.  This is definitely the reason for which our grade is not that bad in this EvoSeedbox review. If we had only taken into account the waiting time for the ticket system, the grade would have been terrible.
Some slow…but efficient answers !
After all these bad reviews about the client support of EvoSeedBox, we can balance it a little with the quality of the answers and the fact that the employees are very efficient. Indeed, the answers you'll get (after a few hours or days) are quite helpful and, most of the time, will manage to fix your issue or answer your question.
EvoSeedBox should definitely find a way to fix this very slow client support which really lowers the quality of its offer according to us. Indeed, as you know, the client support is something very important for us. We can't imagine having a provider in our top 3 if he doesn't provide a good client support.
Unfortunately, with EvoSeedbox, you have no way to use a free seedbox or to have a refund policy. Therefore, if you take a subscription, you won't be able to cancel it.
This is a bit bad. Indeed, we like when providers have a refund policy (72h or 2 weeks most of the time) or a Free Seedbox, like it is the case with RapidSeedbox, Seedbox.io or Seedbox.fr.
Go for the best seedbox by choosing Seedbox.io >
Anyway, as EvoSeedbox is quite cheap, it is not too risky to take a small plan and see if you like it or not. Let alone the client support, the Seedboxes from EvoSeedBox really pleased us and we really had a great time testing them.