RapidSeedbox does not rank first in our ranking for no reason. Indeed, it offers an insane interface with very good Seedboxes. You'll be able to choose any solution between 500Go and 2.800Go. With its Plex Seedboxes, RapidSeedbox really enables you to have a great experience to stream all your media. If there is something which is very important according to us with a Seedbox provider, it is the client support. As far as this is concerned, RapidSeedbox really does well !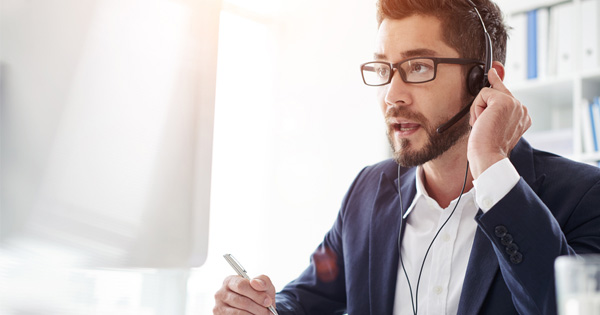 A fast and efficient client support
Even though it is pretty rare, you may sometimes encounter some issues with your Seedbox provider. IF it happens, you are more than happy to find a very efficient and fast answer to your problem.
This is the case with RapidSeedbox which, as you can see in our RapidSeedbox review, really answers within a few minutes only. What we particularly like about it is the online chat which is pretty well designed. You'll get very swiftly in touch with a RapidSeedbox staff member and he'll perfectly be able to fix your problem.
Of course, contacting the client support is not only for when you have issues. It is also very useful when you just have a simple question to ask. For this, most of the time, you'll find your answer in the very comprehensive FAQ.
Also note that the online chat is not the only solution you have to get in touch with the client support. Indeed, you can also use the "ticket" system which also works very well and you'll get a very swift answer.
No matter which solution you choose, the client support will be available 24/7 and 365 days / year. It is true that sometimes the waiting time is slightly longer, but it never exceeds a few minutes…
Each client matters !
If RapidSeedBox is the best Seedbox provider according to us, it is really because all the team members make you feel like you care for them.
As an example, we had a very long chat with the CEO of the company, who, by the way, is very friendly, in order to fix a little issue we had with Plex at the very beginning. Very swiftly and efficiently, he managed to fix our problem and we were more than happy about it.
Definitely, if you want to experience the best client support, RapidSeedbox won't disappoint you. You can already contact them on their online chat or via the Ticket system if you have any question, you don't need to subscribe to any plan for this.
Finally, you'll have 14 days money-back guarantee in order for you to be sure that it is the provider you need. If ever you're not happy, you just have to stop your plan and ask for payback (via Ticket or Chat).