Having a good client support with your Seedbox provider is something very important. Indeed, if ever, one day, you have a problem, or just a simple question, you'll be more than happy to find a friendly, fast and efficient client support. Currently, it is very rare to find a provider which does not offer 24/7 client support. Yet, there are still some significant differences between the different providers and some offer a way better support than others.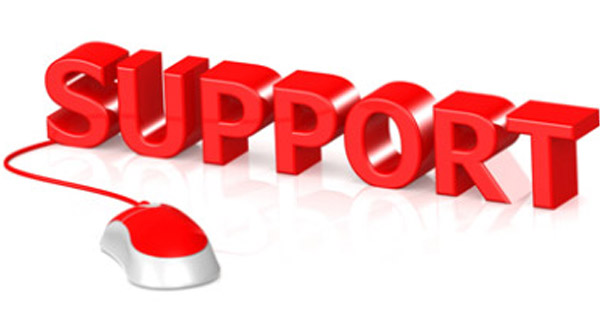 The client support : something so important
Finding a Seedbox provider with competitive prices and a large choice is not all. Indeed, if you have a bad client support, you might have some very bad experiences and you may regret your choice.
Hopefully for you, we've made a selection of the best Seedboxes and all the providers you'll find here are all very good as far as client support is concerned.
Yet, there are, like always, some which do better than others. We can't compare them on the 24/7 availability as they all offer this very nice solution. Therefore, we have to take a closer look and really go into details in order to differenciate them.
RapidSeedbox
The one provider which really does offer the best client support is definitely RapidSeedbox. Indeed, it is the fastest and the most friendly we have tested.
As you can see in our RapidSeedbox review, you'll get your answer within a few seconds only which is just insane. For any question or problem, you should really not hesitate to contact them as you'll be very well welcomed on the online chat.
Visit the official RapidSeedbox website
EvoSeedBox, SeedBoxBay
On the second and third place of the best client support we find two other excellent Seedbox providers. As you can see in our EvoSeedBox Review, we were really pleased by the very short waiting time for the answers.
As well, the employees are very friendly and helpful and we really liked that. The same goes for SeedBoxBay which also really does well as far as client support is concerned. Both have some excellent grades very close to 10/10 and this does not come from nowhere.
Seedbox.fr
Seedbox.fr disappointed us a little during our test. Even though it is very good and the employees are very efficient, this is by far not the fastest support we've tested.
As a matter of fact, you may sometimes wait several hours or even days before you get an answer if you go via Ticket. Yet, as you can see in our Seedbox.fr review, you'll get a way faster answer if you call them on the hotline available 24/7. That way you'll manage to have a fast answer to all your questions or to solve all your problems very swiftly.