Having a seedbox has quite a few very interesting advantages. Indeed, not only if offers you a perfect protection and anonymity online for you downloads, but it also enable you to stock all your data online. It is not that far from a cloud, but there, you'll have way more advantages than on a classic clouds. We'll present to you why it is very interesting to use a seedbox its main functions.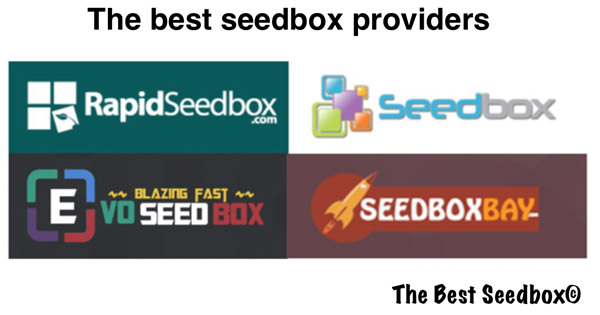 A seedbox enables you to download very swiftly
What makes the seedboxes so insane is their incredible bandwidth. Indeed, you'll have some very high connection which can reach up to 20Gb/s with some providers.
Most of the time, you'll find 1Gb/s or 2Gb/s. It is really rare to find more even though you definitely can ! For instance, Seedbox.fr offers a 10Gb/s downlinks and uplinks.
If you go to Seedboxes.cc, you'll even get 20Gb/s. Well, you've understood, the first very good strength of seedboxes are their very high-speed connection. But, of course, that's not all !
Thanks to this awesome connection, you'll be able to download files very fast on your seedbox. Then, you have two options : either you download them on your computer, or you leave them on your seedbox to have access to them everywhere at any time.
If you want to download your file, you'll be perfectly anonyme thanks to the integrated VPN (for free) in approximately 99% of the offers we present to you. Your download can be made with FTP or HTTP protocols.
As you can see in our RapidSeedbox Review, most of the time, the VPN is included. Yet, there are still some providers which don't have any VPN for their cheapest solutions. Still, as you'll see in our seedbox comparison, most of them offer the VPN for free. Therefore, you'll never be spied on when downloading movies, series, musics, documents, softwares,…
Use your seedbox as a cloud
As we've just said, you're not obliged to download the files you have on your seedbox on your computer. Indeed, as you'll see, there is often plenty of place on your VPS (Virtual Private Server) which means you'll be able to stock all your files there.
Not only you'll keep the downloaded files on your seedbox, but you can also add the ones you have on your computer. All your photos, videos, documents,… will be accessible from everywhere as long as you have an internet connection.
And no worries, it is perfectly secured. All our providers on our websites have been deeply checked in order to assure the best protection for all your data. In an other article, we'll explain how to upload files on your seedbox via Filezilla. 
What we really do enjoy is the fact that you can create your own Netflix on your best seedbox. Indeed, you'll be able to install some softwares like Plex or Emby on almost all the VPS of our providers.
We'll do an article specially dedicated to Plex very soon. If you don't know this software, well… you definitely should ! Indeed, it enables you to watch all the movies, series, photos,… you have on your seedbox from many devices such as your TV, your Apple TV, your iPad, your Playstation, your computer,…
On the principle, it is really close to Netflix. But here, you'll really be able to create your video library with all your favorite movies, series,… The advantage is that, if ever you want to stop your subscription to your seedbox, you can download everything on your computer and have it physically on your computer.